Locally Renowned Professionals For Pest Control In Coombabah
Domestic pest infestations entail structural damage for your household, paired with the propagation of infectious diseases. Getting rid of them completely is every homeowner's dream. Henry Pest Control exceeds all expectations with regards to Pest Control Coombabah.
With service professionals who are locally renowned for having been in the industry throughout the last decade, our reliability is beyond doubt. Moreover, a brief overview of our website will bring you to the positive reviews from the thousands of satisfied customers whom we have been catering to over the last decade. Their feedback stands testament to the fact that we are the absolute best in providing pest control services in Coombabah.
Types Of Our Pest Control Processes In Coombabah
There are mainly two types of pest control processes commonly in use. These can be demarcated as:
Physical processes
These include the usage of electromechanical traps, and blocking partitions to segregate the affected areas from vitally important sections of the house.
Chemical Processes
Chemical sprays are one of the oldest and most effective methods of killing pestilent species. Another common application of pest-killing sprays is the use of baits and food poisons.
Exceptional Services For Pest Control Processes In Coombabah
Our service catalogues are vastly diverse, with various pest control options that cater to whatever needs you might have.
☑ Mosquito pest control
Using mosquito repellents and fish that feed on their larvae is the best possible solution. But, for a permanent solution, you can hire our pest controllers.
☑ Wasp pest control
Wasp killing aerosols are the go-to method. But you can hire our pest controllers for safe and quick wasp control service.
☑ Woodworm treatments
Vinegar is used in early phases, and woodworm sprays are for serious infestations. You can hire our professionals anytime to get rid of this problem.
☑ Fly pest control
Electric mesh systems and venus flytraps are the most effective. However, there is no comparison of our pest controllers.
☑ Flying Termite control
Boric Acid, Rubber or Cedar Mulch is the ultimate combination to remove these pests. Also, you can rely on our pest controllers.
☑ Cockroach removal
Roach Sprays and Boric Acid can kill them. You can use our pest control service for lasting results.
☑ Spider removal
Peppermint oil, rose, lavender and cinnamon are natural solutions. You can rely on our pest exterminators for easy spider removal.
☑ Domestic pest control
Hire our teams under "Pest Control Coombabah" now to prevent structural weakening of your house due to domestic pest infestations.
☑ Restaurant pest control
Going out of business due to insects and pests, we can solve the problem for you.
☑ Tick extermination
Tick sprays used on pets solve the problem immediately. We do it effectively.
☑ Moth pest control
Destroying moth nests or using natural predators usually solves the problem. We do it professionally for all customers.
☑ Bee pest control
Relocation to beekeeping farms is much more humane than killing them. We can do the service as per your choice.
☑ Rodent control
Rat traps, baits, and ultrasonic traps solve the issue quite well. Also, our professional experts are ahead of all for this service.
☑ Flea control
Vacuuming the estate all over, along with flea sprays and foggers is our most ideal strategy. Hire our team to get rid of fleas at your premises.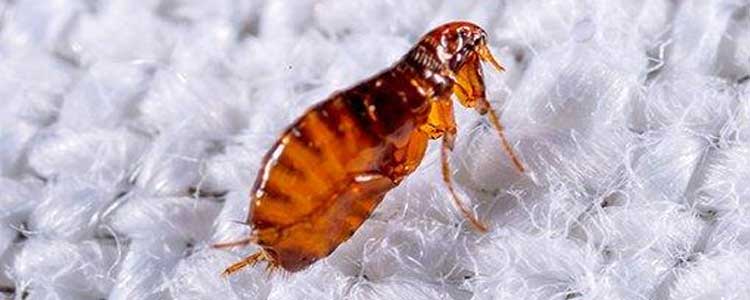 ☑ Silverfish control
Dried bay leaves, cedar leaves, and silverfish poisons are the best solutions. However, our professional service will end this problem forever.
☑ Pre-purchase pest inspection
At Henry Pest Control, you can book an inspection before you get the specific service you need.
☑ Same day pest control
Get your pest control done within 24 hours by hiring our professional pest controllers.
Emergency Pest Control Services
Our Pest Control Coombabah teams at Henry Pest Control are no strangers to crisis situations that can develop due to pest infestations in your household. We have dedicated experts for such emergency situations who are available 24*7 to respond promptly to your needs.
Moreover, our teams take full responsibility for the problem at hand, letting you free up your time, while we work in co-ordinated harmony to give you the best and the most efficient services.
What about prices?
Pest Control Coombabah services at Henry Pest Control are available at extremely cheap prices, as we believe in providing you with the best services without forcing you to exceed your budget.
FAQ's
1. Do I need to leave the house during treatment?
Asthma patients, elderly residents and pets might need to leave. Do ask your pest exterminator to ensure the safety of your family.
2. Do I need to prepare anything before having a visit by a pest control expert?
Cover all food items, and keep the service area clean and clutter-free.
3. How do I find and hire the best pest Experts?
Check the following before hiring an exterminator for your estate.
a) License
b) Average prices
c) Local Renown and reputation
d) Response time and service record
Coombabah, QLD, 4216, Australia