Our pets enjoy the outdoors. Playing and roaming outside for pets means that they will meet pests. Fleas, ticks, mosquitoes, and hurting insects such as bees and wasps can make them feel uncomfortable, and even there can be life-threatening situations.
Most of the time, these pests can also cause irritation and even disease in your pet's skin. It becomes your duty to protect your pets from diseases and keep them happy and healthy. Flea control treatment can be one of the essential steps to keep your pets safe.
Following are some tips for the safety of your furry friends from pests during warm weather.
1. Clean off the standing water
One most common pest in the summer season is mosquitoes. Standing water is their favorite place to breed. So never allow standing water near your home areas and even in flower pots, bowls, and pool covers. Mosquitoes only require ½ inch(1cm) of water for breeding. For the safety of your pets, be watchful about standing water.
2. Throw away extra leaves and decomposed plants
The fallen leaves from the trees can attract pests by giving them a place to hide. If you see a heap of leaves in your courtyard then clear it and throw it away.
3. Put screens on doors and windows
It will be big trouble for you if pests can make a way into your home. To prevent this, set screens on your windows and doors. Examine them regularly for holes. To mend them, you can take the screen material from your local home improvement store.
4. Scrub and shampoo your pet often
Pests love your pet's furry skin. If you are keeping a dog with loose facial wrinkles requires extra cleaning. Brushing the padded feet of your lovely pets will also give them relief from pests. Taking care of the pet's wounds is also vital while cleaning and shampooing.
5. Examine your pets often for fleas and other pests
During summer, your pets are more likely to get infected by pests, ticks, and fleas. The skin of your furry friends is one of the favorite spots for pests. Always look for unnecessary rubbing, licking, or any other signs in your pets. Whenever you find a tick or flea then remove it instantly by using forceps and tweezers.
6. Using a pet-safe insect repellent
The backyard's walk and the dog parks are messed up with the many bugs, fleas, mites, and mosquitoes. They are life-threatening also for your pets. If you apply a safe and one of the best mosquito or insect repellent before the taking of your pets in these areas then your dog or cat will stay protected from such pests.
Best Pet-friendly Pest Controllers In Brisbane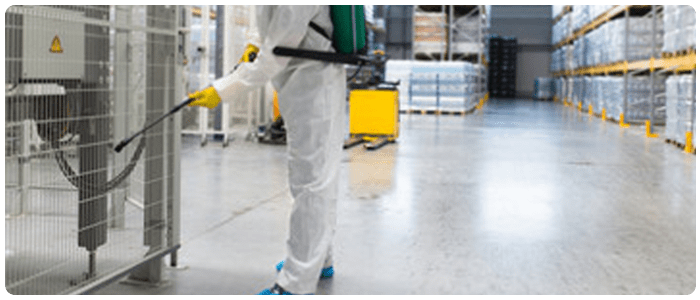 We offer the best and excellent quality pests control services for your furry friends. We manage our projects timely which makes us stand ahead of the rest. We recommend our strategic plan after checking your calendar and budget. Our company consists of the expertise that is well-trained with Fumigation of Fleas from your pet's skin. Our staff is well versed in tick extermination and pest control from your loving pets. Just contact us using the form or call at 07 2104 1982 for a free quote.