Top-class Pest Control Services In Carindale
We are Henry Pest Control. We offer top-class pest control services for all kinds of pests in Carindale. Our agency is said to be the most reliable and trusted Pest Control Carindale agency in town. We have many years of experience in this field that helps us provide amazing services. Our staff of professional pest exterminators also makes it a point to provide effective pest extermination services in all parts of Carindale. We are a one-stop solution for all your pest problems. Come to us with any pest problem that is bothering you and will help you solve it as soon as possible.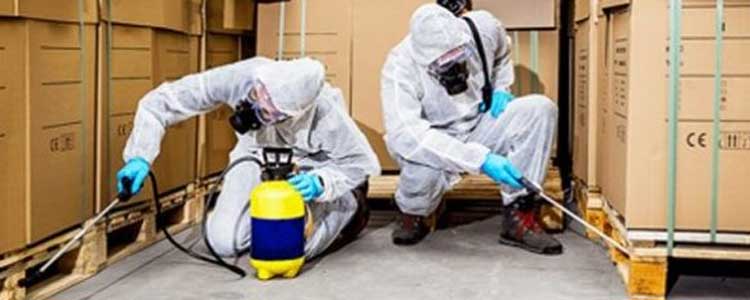 24/7 Emergency Pest Control Carindale services
We at Henry Pest Control in Carindale offer 24/7 services. We have a 24/7 customer support team that is always available to solve all your pest problems. You can come up to them at any time of the day. They even work on weekends and public holidays to provide the best solutions for your pest problems. Apart from that, our professionals show a quick response in case of emergencies and reach your place as soon as possible. We are known for providing effective pest control services within less time.
Why Are We Most Suitable For Your Pest Control Carindale Work?
Henry Pest Control is the best when it comes to pest control services in Carindale. We offer amazing pest control services across Carindale and the nearby suburbs. We have a team of professional pest exterminators that are well-trained, certified, and licensed to provide all the pest control services. They are extremely talented and have a great knowledge of pest control. Apart from that, they research and develop new strategies to provide customized pest control services to our clients as per their needs. We use eco-friendly and safe products for pest exterminations. All the services that we provide are affordable and pocket-friendly as compared to other agencies. So, you can book with us without any worries.
Pest Services that we offer in Carindale
Our agency offers a wide variety of pest control services at Henry Pest Control. We are capable of providing pest control for all kinds of pests, be it cockroaches, ants, spiders, or even ticks, termites, moths, wasps, and so on.
✶ Moth control
Moths are usually harmless but their presence can cause dizziness in many people. So, it is better advised not to entertain moths inside your house and get rid of them immediately. Hire our professional pest exterminators to do so.
✶ Wasp control
Wasps are usually found in the areas near woods and plants. If you are looking for a wasp exterminating agency that provides quick services. Hire us. We are known for providing quick services using the best tools.
✶ Woodworm control
These are the most common pests that infest every house. They usually infest the house in search of food. If you want to get rid of the ants from your house, hire our professionals. They use organic solutions to exterminate ants.
✶ Spider control
Spiders might be quite harmless but their webs can be harmful to your health, especially if you have kids at your home. Get rid of spiders immediately with the help of our emergency spider removal team that helps to get rid of spiders within a few hours.
✶ Tick control
Ticks are pests that usually feed on human and animal blood. They are generally found on the body of pets such as dogs and cats. Remove them from you as soon as possible to prevent tick-diseases. Call us for effective tick extermination.
✶ Termite Control
Termites are small insects that destroy your furniture and other belongings by feeding on them. Termite infestation is the worst as your priceless furniture can convert into waste because of them. Get rid of them with our help.
✶ Fly control
Flies hover around the house and spread harmful germs and bacteria. They also contaminate your food. Get rid of the flies right away with our team of fly exterminators.
✶ Flea Control
Fleas are the pest that cannot fly but their bite can cause a lot of pain and inflammation. They are also those pests that feed on blood. So, be careful with them and get them removed as soon as possible.
✶ Silverfish control
Silverfish is a kind of pest that feeds on starch, cellulose, and other materials. Once they infest your house, all your papers and documents will be damaged. Hire us to get rid of them.
✶ Bee pest control
Want to get rid of bees from your locality? Hire our professional bee exterminators. We provide excellent services following all the safety measures.
✶ Mosquito Control
Mosquitoes always cause a lot of problems. They suck your blood and also spread dangerous diseases such as dengue and malaria. Hire our excellent pest exterminators and get the mosquitoes eliminated.
✶ Rat control
Rats and mice are such creatures that chew on things and damage your belongings. They also spread harmful diseases. Get them exterminated within a few hours with our help. Call us now.
✶ Cockroach control
Having trouble with cockroach infestation at your home? Call us. We provide amazing cockroach extermination services at affordable prices.
Pest control tips and tricks
By now you must have understood the importance of pest control and the necessity of professional assistance to get rid of them. But apart from that, in order to live a healthy and pest-free life even after pest control, you must follow certain tips and tricks. These will help you prevent pests from entering your house again:
Clean your kitchen regularly
Clean your bathrooms properly
Never allow water to settle at one place
Discard rotten fruits and vegetables
Cover your garbage and dispose of it regularly
Keep your gardens clean and well maintained
Cover your seals and cracks in the walls if any
FAQ'S
1. How do bugs enter the house?
There can be many ways and passages through which bugs can easily enter your house. They can enter your house to any small opening or holes such as roof vents, wall passages, cracks in the wall, siding, exhaust fans, or even through portable loads.
2. Is there any fragrance that keeps away roaches?
Yes, Of course. It is a well-known fact that pests hate strong smells. And certain things as well as their fragrance helps to keep them at bay. For cockroaches, the smell of peppermint oil, cypress oil, and cedarwood oil, works wonders. With these oil smells you can effectively keep cockroaches away.
3. Are moths harmful?
Moths are usually not much harmful. But they can cause damage to your belongings for sure. If you have allergies, they are the worst pests to be around because they cause dizziness in some people. Other than that, they can damage your food, clothes, and many other items.