Pest Control Brisbane: We Solve Every Pest Problem And Secure Your Health And Family
Pests infestations are fairly common problems faced by a lot of people. They can infest your homes, offices, industries, and public spaces. Pests are known to cause many kinds of damages and problems to your structure, property, and belonging, many common pests in your homes are known carriers of many dangerous diseases and can expose you to life-threatening conditions and health ailments. Some pests can also affect you indirectly by contaminating your food sources and consumable water. Many pests will also attract other pests that can have to create many problems for your health and peace of mind. So any kind of pest infestation is dangerous and one should never face it and suffer. We at Henry Pest Control Brisbane can provide you with all kinds of pest control services round the clock. Our pest treatment Brisbane gives the best result and pest-free home.
BENEFITS OF HENRY'S PEST CONTROL TEAM

Pest Control Services at reasonable costs
Same Day Pest Control Services

Certified and Licensed staff of pest controllers
Experience and training in Pest control

Local Brand in Brisbane, we cover all the areas of town

Available round the clock 24×7

Latest tools and equipment are utilized
Green and eco-friendly pesticides are used
Henry Pest Control Is The Answer To Pest Infestations
Henry Pest Control Brisbane is a renowned name in town that will deliver any kind of pest control service for you. Our professionals can deliver services like mosquito control, wasp control, rodent control and so on. We offer one-time solutions for all your pest infestation issues. We have a certified and licensed staff of professional pest controllers. Equipped with all the latest tools and equipment, we can handle and terminate any pest infestation effectively. We will always be on the top list when you search for a rodent, cockroach or bed exterminator near me. So get your hands on our advanced pest control services today.
Our pest controllers will reach your doorstep in no time and deliver the required pest control service for you. As a local brand in town we deliver any kind of pest control service for you within few hours we always rely on using green and eco-friendly products for pest extermination so that you may have a non-toxic home environment. All the health and safety precautions are taken while delivering all the pest control services Brisbane.
24/7 Anytime, Anywhere
Pest Control You can trust in Brisbane
What Services Do Henry Pest Control Offer?
With years of training and experience, Henry Pest Control can deliver all kinds of pest control services for you. We are a renowned local pest control company in Brisbane. Our services includes:

Commercial Pest Services
Flea Control Brisbane Services
End of Lease Flea Treatment
Wasp Pest Treatment and Nest Removal
Bee Treatment and Nest Eradication
Cockroach Pest Control and Removal
Rodent, Rats, And Mice Pest Treatment
Bed Bug Treatment and Eradication
Worms, Ticks Pest Treatment
Beetles Pest Control
Best Pest Control Brisbane
Residential Pest Control Services
Industrial Pest Control Services
Restaurant Pest Control Services
End of Lease Pest Control Service
Same Day Pest Control Services
Know About The Pests We Can Remove From Your House And Business Areas Ant
There are various types of ant species that can wreak havoc on your property. These differ in size and shape but follow the pre-set caste system in the colony. Bed Bug
These are small insects that can cause health issues in your house. They are wingless and feed on blood.
Beetle
Also known as Coleoptera, beetles vary in shapes, colours, and sizes. They have shell-like wings, antennae, and well-developed chewing mouthparts. There are basically three groups of beetles that classify as pests – wood-destroying beetles, food product beetles, and fabric-infesting beetles. Borer
These are several insects grouped together due to the ability to bore into woods and other plant materials. Here, you will find different insect species in various stages. Cockroach
Grouped under order Blattodea, cockroaches are of various types. However, all of them have six legs and two antennae. These pests also spread diseases.
Flea
Fleas are small, hairy, reddish-brown coloured insects. They don't have wings but can jump long distances with ease. Moreover, they need blood to survive.
Flies
These two-winged insects are grouped under Diptera. There are various types of fly species causing a wide range of diseases. Mite
These four pair-legged arachnids are one of the most dangerous pests. These are small in size yet can cause a great deal of damage.
Mosquito
Belonging to order Diptera, these insects are mainly known for transmitting severe diseases such as dengue, yellow fever, etc. Moreover, these have elongated bodies and have scales covering their bodies.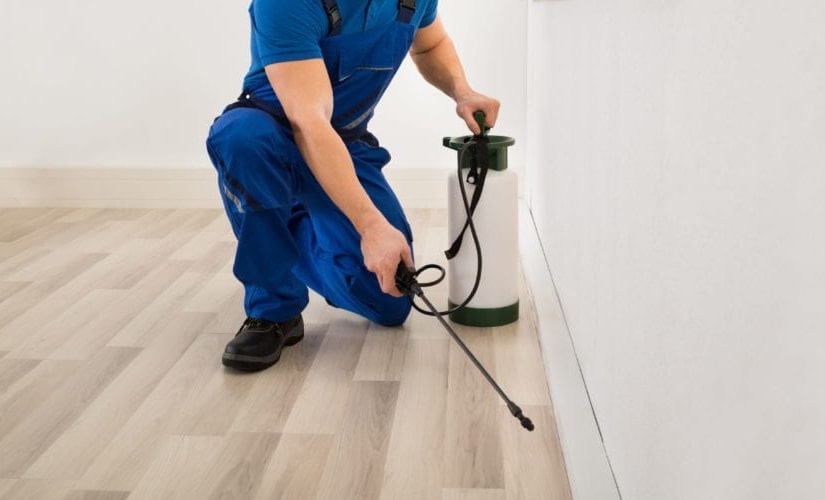 Moth
These are small insects that are available in different sizes and colours. Moreover, they have big compound eyes and wings with scales.
Possum
Classified as marsupials, these are marsupials that are native to New Guinea and Australia. They are nocturnal, omnivores and have the capacity to wreak havoc on property.
Rats & Mice/Mouse
Grouped under the order Rodentia, rats and mice are pests that can cause a great deal of nuisance. These are warm-blooded creatures that share common characteristics, such as overgrown sharp teeth. The main difference between mice and rats is the size.
Rodent
These are mammals that belong to the order Rodentia. Some of the common animals that act as pests include rats, squirrels, mice, etc. The common characteristics of these mammals are tough bodies, sharp incisors, etc. Silverfish
These insects have a fish-like appearance and have three bristles on the rear side. Moreover, they are bluish-silver to brown-grey in colouration. Spider
These eight-legged creatures are grouped under the class Arachnida. Spiders are mostly harmless, but some can give venomous bites.
Bee & Wasp
Classified as stinging insects, bees and wasps are dangerous pests. They can bite, leading to health issues. However, they differ in appearance, life cycle, and eating habits. Termite
These small insects belonging to order Blattodea consume wood, marking them as dangerous pests. Termites set up colonies and have a strict caste system with queens, kings and soldiers, and workers.
Same Day Pest Control and Treatment Throughout Brisbane
Pest infestations need to be treated and removed as soon as possible so as to prevent any permanent harm to your home environment and health. With years of experience and training, our pest controllers can deliver any kind of pest control service for you within a period of 24 hours. There are a lot of emergency requests we get for bee pest control, rodent pest control and so on.
So, we will inspect your property, treat the source of infestations and eradicate any number of pests and leave after the work has been done all in all within the same day. Now no need to face the problems of pests and suffer for days when you can get rid of them within a single day. We have a well trained team of pests and cockroach controllers in-house. Hire our affordable same-day pest control service anywhere in Brisbane today and let our experts pest controllers deliver the best pest control service for you and eradicate all the pests in a period of 24 hours.
The Way Henry Pest Control Brisbane Delivers The Service
Henry Pest Control has a highly trained and experienced staff of professional pest controllers. We have a licensed and certified staff of experts who can reach and deliver any kind of pest control service for you in no time. Our Brisbane pest control team will inspect every corner of your property for the source of the infestation, and use our latest tools and equipment to treat and remove the infestation. Afterwards, we will utilize all the latest commercial products and chemicals to exterminate the remaining pests and their eggs and larvae. Any number of pests will be removed or terminated by using safe and effective treatments by our expert pest and rodent exterminator team.
We will always rely on non-toxic and eco-friendly pesticides so as to maintain a healthy and safe surrounding and home environment. We strictly adhere to all the health and safety standards issued by the concerned authorities. Pest control is a dangerous job for us and for the people for whom we do the job so we are always equipped with all the gears of safety. We will never leave any mess behind and make sure that your place is pest-free within 24 hours. Moreover, we offer a cheap pest control Brisbane service.
Building & Pest Inspection Brisbane
If you need a reliable yet affordable building and pest inspection Brisbane service, then we are just a call away. We have been in this industry for many years and know how to examine pest infested areas.
End of Lease Pest Control & Treatment Brisbane
Henry Pest Control Brisbane is well known for offering best end of lease pest control and treatment service. You can rely on us for all your pest control needs.
Same Day & Emergency Pest Control Services in Brisbane
We understand the busy schedule you deal with. So we are here to provide you a hassle-free same day & emergency pest control services in brisbane. So, call us today to get free quotes on emergency cockroach control service in Brisbane.
Cost Effective Pest Control Solutions
Without compromising on the quality we deliver cost-effective pest control solutions to our clients in Brisbane. To experience it, call us now.
Hire Henry Pest Control Right Now
Henry Pest Control Brisbane is an experienced name in the field of professional pest control services. We offer our customers all kinds of pest control services at low and reasonable costs. Our team follows a no-compromise policy when it comes to the quality of service we deliver. Besides, we provide a natural pest control Brisbane service. We are a local name in Brisbane and we cover all the areas of town. We will reach your doorstep and deliver the required pest control service for you within no time. So, do not hesitate to call us whenever you look for the best service for "pest control near me".
Moreover, allow our expert staff of professional pest controllers to all your pest infestation within a period of 24 hours. Our team is well trained to offer emergency pest control service. We will treat and remove any kind of pests by using safe and effective commercial products and pesticides. Our professionals mostly rely on non-toxic and eco-friendly pesticides so as to maintain a healthy and safe home environment and surroundings.
Our Specializations
An experienced name in Pest control Brisbane
Pest Control Services at low and Reasonable Costs
Same Day Pest Control Services in Brisbane
Emergency Pest Control Services
Experience and Training in Pest control
Certified and Licensed staff of Pest Controllers
Modern-day tools and Equipment
Green and eco-friendly Pesticides
Safe and effective pest control treatment
Swift and quick response in an emergency
Advanced methods and techniques for pest control
Reliable pest treatment and control
Benefits of Hiring Pest Controllers
There are numerous advantages that one can gain from recruiting professional pest control services. These include –
Professional pest controllers have extensive knowledge of various pests and pest removal methods.
They also have years of experience and can handle emergencies with ease.
Moreover, professional pest control experts have access to top-grade tools and devices.
Besides, they also use non-toxic pest control repellents safe for pets and children.
Want to search for the best pest control near me? Call us now!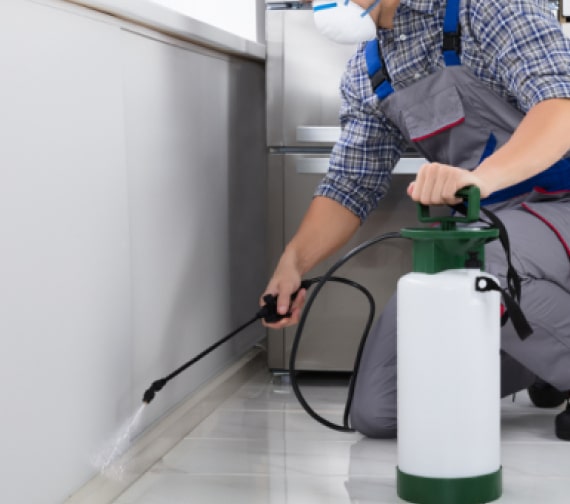 ✔ Pre-Purchase Pest Inspection:
Do you want to opt for the best pre-purchase pest inspection services in Brisbane? In that case, you can seek help from our experts. Moreover, we use the latest tools and equipment pieces for the job.
✔ Dead Pest Removal Service:
If you are searching for dead pest removal services, we can help you out. Our team of certified pest control experts knows how to handle the removal of dead pests with ease. Moreover, you can count on us to make sure that your house is safe once again.
Get a FREE Quote
Call now and hire Henry Pest Control Brisbane today and prevent yourself and your family from all those nasty pests and the diseases spread by them. We ensure to give you a safe and effective pest removal Brisbane service.

Location: Brisbane, QLD, Australia
Phone N0: 07 2104 1982