Excellent Pest Control Service Provider in Carina- Henry Pest Control
Welcome to Henry Pest Control. We are one of the finest pest control service providing agencies in town. Our agency has been serving a lot of people in Carina for many years now. With all these years of experience, we are capable of removing all kinds of pests from your house. We provide excellent Pest Control Carina services in all parts with the help of our local pest exterminators. They are well-trained, certified, licensed, and insured to provide pest control services. Also, they know all the tips and tricks of pest control as they have been working with us for many years.
What do we offer for Pest Control In Carina?
We at Henry Pest Control in Carina offer a wide variety of Pest Control Carina services. Our services include pest inspection, fumigation, pest spraying, pest extermination, and so on. Some of the most common pest control services that we provide are as follows:
➤ Mosquito control
Mosquitoes can be very dangerous pests. They cause a lot of disturbance by buzzing around and also cause some serious diseases. So, it is always better to get rid of mosquitoes with the help of professional pest exterminators. Hire our professionals and they will help you get rid of the mosquitoes.
➤ Fly control
Flies can cause a lot of trouble to you as they hover over things always and create a buzzing noise. They also carry harmful germs and bacteria along with them that are unhealthy for the surroundings. So, get rid of flies right now with our professional pest exterminators. Call us today.
➤ Termite Control
Termites are small pests that feed on dead and decaying materials. They cause a lot of damage in your home as they feed on wood, paper, cellulose, and other such items. So, save your house from termite infestation and get them exterminated as soon as you find one.
➤ Cockroach control
They are the most common pests that infest your home. Cockroaches not only damage your surroundings but also cause serious diseases. Hence, it is very important to exterminate them as soon as possible. Hire our pest controllers to remove cockroaches from your house today.
➤ Wasp control
Wasps are equally dangerous and troublesome pests and they must be immediately removed from the house to maintain safe and healthy surroundings. Call our professionals if you want a quick wasp removal service. We are just a call away.
➤ Woodworm control
Want to get rid of woodworms from your house? Hire our professional pest controllers. They provide excellent woodworm extermination services across Carina.
➤ Tick extermination
Ticks feed on human and animal blood. It is necessary to get rid of them as soon as possible. Hire our professionals and get rid of the ticks in your house right now.
➤ Flea Control
Fleas are the worst pests to be around. They feed on blood and their sting can cause a lot of pain. Hire us if you want to get rid of them right away.
➤ Silverfish control
Silverfish feed on starch and paper. That's why they must be exterminated from your house quickly because they can damage your important documents. We provide the best silverfish control services.
➤ Moth control
Moths are usually harmless pests but because of this many people can get allergies and dizziness. Hire our moth exterminators and remove all the moths from your house effectively.
➤ Bee pest control
bees buzz around and cause a lot of disturbance. Apart from that, their sting can cause a lot of pain, inflammation, and swelling. Get them removed as soon as you spot them.
➤ Spider control
Want to get rid of spiders at a quick and affordable rate? Hire Henry Pest Control. We provide excellent spider control services in all parts of Carina.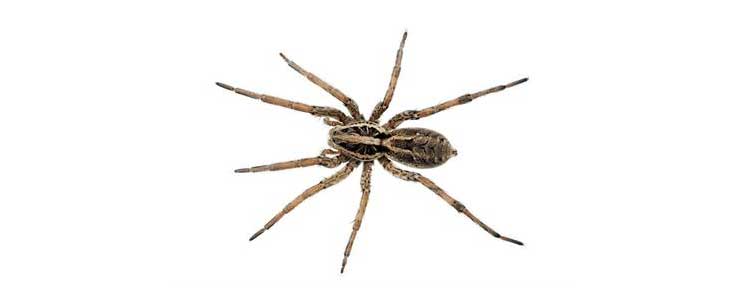 ➤ Rat control
Rats are the most troublesome pests. They chew on things and damage your belongings. They also cause and spread various diseases. Hire us for rat extermination services.
Reasons for hiring pest exterminators
Pest control is such a thing that cannot be done on your own. Pest control requires proper knowledge and skills in order to get rid of the pests. Hiring professionals helps to remove the nasty pests in an effective manner. They have the proper knowledge as well as the skills that are required to exterminate pests. Apart from that, they are trained and qualified to provide the services. Also, they follow safety measures while providing pest extermination services as they would not want to damage the surroundings. Our professional Pest Control Carina team will strictly follow all the rules and regulations when it comes to pest control as it is a very risky job.
24/7 emergency pest control services In Carina
Need pest control services immediately? No worries. We have got your back. Our agency, Henry Pest Control offers excellent pest control services all across Carina. We provide emergency services wherein our professionals reach your house as soon as possible with all the equipment to provide immediate services. Also, our 24/7 customer support team ensures that we solve all your pest problems at any time of the day. Thus, we offer 24/7 emergency services all across Carina. Apart from that, we work on all days including weekends and holidays. So, you can call us at any time whenever you are in need of our services.
FAQ'S
1. What is the best way to remove ants from the house?
Boric acid is one of the best methods to kill ants or get rid of them. Spread some boric acid all over the places where ants frequent and later vacuum it off. If you want a much more natural hack, you can squeeze lemon or place the peels of lemon in the palace where ants enter. This will surely get rid of them.
2. How do you get rid of moths?
Cedar is said to be the most effective mother repellent. So, we use it to get rid of those moths. Dilute some cedar in water and spray this all over the house, get rid of moths and keep them away.
3. What causes spider infestation?
Spiders generally get attracted to moisture, humidity, and damp places. So, you are most likely to find spiders in your house if your basement or attic is damp, moist, and closed. Spider infestations are usually seen in the corners of the house.