Hire The Professional Pest Controllers Now!
If you are searching for pest control in South Brisbane, search no further than the pest treatments we are giving! Henry Pest Control is the top pest controlling company in South Brisbane. Our Pest Control South Brisbane team is effective in solving all your pest-related issues. We are the Number 01 company that gets the task done right. With our expertise, we have gained ample skills relating to pest inspections and controls. Furthermore, if you are looking for a residential pest removal service in the Southside area, call us for help. We can be contacted at 07 2000 4287. 
Importance Of Pest Control Services
Pest control management is really important for all places, especially residences. Now, have a look at the importance of pest control treatments below:
Professional pest control prevents damage to your structures and homes.
You can also be saved from harmful allergies.
Pest Control helps you in maintaining your food supply.
Saves deterioration of carpets, furniture, and clothes.
Regular pest inspections help in maintaining a clean home.
Effective pest removal gives you peace of mind.
Pest controllers also remove foul odours from your place.
Pest Control Services We Render In South Brisbane
✔ Mosquito Pest Control
Have a problem with mosquitoes? We provide reliable mosquito solutions in South Brisbane. Brisbane being a hotspot for mosquitoes because of its subtropical climate. So, if you do not want mosquitoes anymore, call us for help.
✔ Wasp Pest Control
Let us remove wasps from your place. We have affordable wasp treatment plans for you. At our company, we employ licensed staff who works ethically and gives outstanding results in the first service.
✔ Woodworm Treatments
Woodworm removal is not of everyday need. But, if you require woodworm treatments in South Brisbane, we can help. Our staff is trusted and best rated in delivering Pest Control South Brisbane.
✔ Fly Pest Control
Our company is one of the leading fly pest control services in Brisbane. We are trained in detecting flies and giving economical solutions. Also, we have been assisting Brisbane's home in fly control for many years now.
✔ Flying Termite Control
Flying termites bugging you? Get permanently rid of flying termites with effective pest control services. Moreover, we have effective baits and remedies against flying termites. So, reach us as soon as possible at 07 2000 4287.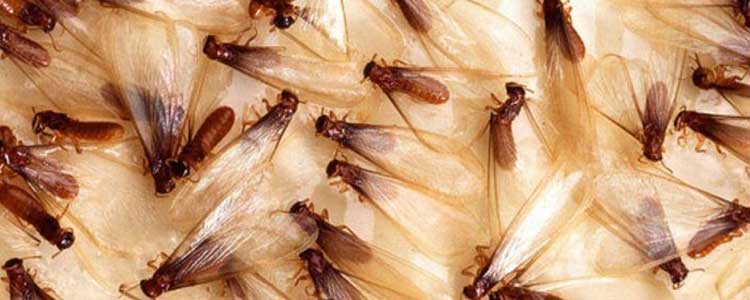 ✔ Cockroach Removal
If you are troubled by a large amount of cockroaches on your property, our pest controllers can help. It's always a nice idea to call our professionals to prevent all mosquitoes from breeding at your place.
✔ Spider Removal
We are experts in all areas of spider removal across South Brisbane. We have extensive spider control techniques to ensure that our clients have a safe and comfortable living environment.
✔ Domestic Pest Control
Our pest controllers specialise in eradicating all types of pests from your homes. We offer cheap and effective domestic pest control services in South Brisbane. Book us to get prompt, affordable and effective pest control in South Brisbane.
✔ Restaurant Pest Control
Call us to get effective protection against pests at your restaurants. We are here in South Brisbane and offer Restaurant Pest Control Services. Also, you can hire us at any time of your choice. Furthermore, we also run restaurant pest inspections in Brisbane.
✔ Tick Extermination
We have one of the most reliable tick control providers in South Brisbane. Let our tick controllers assist you. In addition to tick control, we also give useful preventive measures for long lasting results.
✔ Moth Pest Control
Protect yourself against moths with our expert moth removal service. We have affordable plans for moth pest control in South Brisbane. In addition to this, get a quote for free.
✔ Bee Pest Control
We remove bees from your homes. We are an on-time, experienced and skilled bee removal company. Furthermore, we will save you from bee stings by offering affordable control plans.
✔ Rodent Control
We provide effective, safe and professional rodent control in South Brisbane. Also, our professionals are skilled in finding rodents from the most hidden places on your property. On booking us, you get a thorough rodent inspection and control.
✔ Flea Control
We run the most advanced and highly effective flea control service in South Brisbane. Fleas love to bite humans and animals for blood. In case you or your pet has been stung by a flea, call us for help.
✔ Silverfish Control
Get removal of silverfishes with impressive pest control service in Brisbane. We are a local company and deliver fast responses for all your silverfish removal needs. Also, you can call us in cases of silverfish emergencies as well.
✔Pre-purchase Pest Inspection
Book us to ensure your home's safety against pests. We run pre-purchase pest inspection services in South Brisbane. This means that every time you need to purchase a new property. So, call us first for pest inspections.
✔ Emergency Pest Control Services
Our company is one spot for all your emergency pest removal needs. We have been running an emergency pest control service in South Brisbane for years now. Emergency means you can call us any time -day or night. We are always ready to serve you right.
✔ Same Day Pest Control
Searching for same day pest control service in South Brisbane? Our pest controllers can help. We run our pest control options on a regular basis. In addition to this, you get the benefit of prompt responses and same day pest treatments.
Emergency Pest Control South Brisbane
We are your emergency help to all pest control needs. We run off-hours services for pest emergencies in South Brisbane. Pests may turn into a source of great concern. Therefore, we are active 24*7 to solve your pest requirements. Moreover, our professionals deliver safe and natural environment-friendly pest services in South Brisbane. Otherwise, also our pest management services stay active throughout the year (covering weekends and public holidays). Book us to get value for money emergency services done.
Why Choose Us For Pest Removals?
Trained Staff: All of the pest control staff is regularly trained in resolving different types of pests.
Updated Technology: We run services by using updated methods and equipment. For instance, thermal imaging and fumigation etc.
Value For Money: Our pest technicians run a variety of pest control options. You can choose any plan that fits your budget and get value for service done.
Same Day Pest Control: We stay active on the streets of South Brisbane all year long. Feel free to appoint us at any time you need, and we will deliver you same day service.
Certified Company: Our pest management team as well as our company are certified and registered.
FAQ's
1. How often should I appoint pest control services?
For homes and flats, we suggest timely pest control management on a half-yearly basis. In order to get effective pest control, you should appoint reliable pest treatment providers. Moreover, a pre-inspection of pests is necessary when you shift to a new place.
2. How long does bee exterminator spray lasts?
Generally, pest control treatments last a few days or a month, but our bee exterminator sprays last even longer. Our company professionals have specially designed an anti-bee spray to save your property and family.
3. Is it important to clean after the pest control is done?
Do not clean your home as soon as the pest treatment finishes. Even if you are a cleanliness freak, we recommend not to mop or sweep your place, Rather, wait until the time suggested by your pest control professionals.