Our Pest control process
Pests are a problem at home as they are infectious. Pests cause serious effects. Common pests at home are rodents, birds and insects who contaminate homes. Henry Pest Control specializes in pest control services. Process of pest control involves the following steps-
Firstly they do examination of home
Pre-emptive remedy
Recognition of spots
Scanning the spots
Choosing suitable treatment
Lastly monitor the after situation
Emergency pest control services
We specialize in emergency pest control services. Equally, pest infestations are an urgent situation. Accordingly our professional trainees will reach your place in one hour. Furthermore, we train our employees to guide you with prevention information. In conclusion we take our customer requests seriously.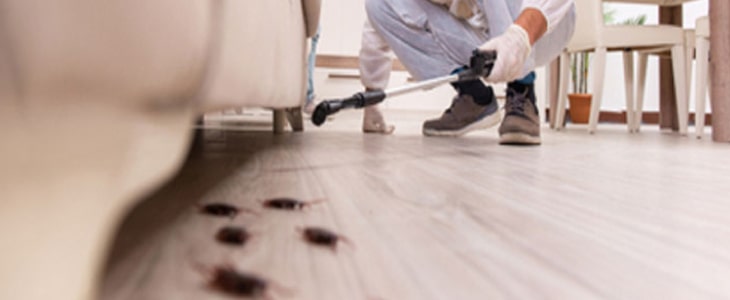 Why trust us?
Henry Pest Control is a professional pest control company. We specialize in pest control services. The motives for choosing us are –
Affordable pricing – Firstly services should be cost-efficient.
Quality services – Secondly, we maintain professionalism. We give quality assured services.
Emergency services – Moreover, we provide same day emergency services.
Certified staff and technicians – All our staff are verified with license.
Advanced technological equipment – We use equipment with advanced technology.
Various services to help you with the pests at home
❋ Mosquito pest control
Mosquitoes are a tricky situation. Hence mosquitoes spread malaria which is deadly. They lay hundreds of eggs at once. Accordingly we use insecticides to kill the deadly adult mosquitoes.
❋ Wasp pest control
Wasps are notorious insects. Consequently their stings are painful and sometimes can be deadly too. They build nests in no time. Moreover, it is dangerous to try to remove the nest on your own. Our employees use professional suits. We also tend to use insecticides.
❋ Woodworm treatments
Woodworms are wood eating larvae. Firstly they destroy wooden items including your house furniture. Secondly they are tiny. always present in large quantities. Similarly small holes and powdery dust near furniture are signs of woodworm infestation. Not to worry as we are one call away.
❋ Fly pest control
Houseflies are common buzzing flies at home. In fact the aim is to not only get rid of flies but also larvae. They breed in storage places. Furthermore, they increase in population in no time.
❋ Flying termite control
Firstly termites are a tricky situation. Moreover, swarms are a huge warning sign of termite infestation. Thus contact us to prevent further build up.
❋ Cockroach removal
Cockroach infestation is the last thing you want in your home. They are unhygienic. They spread deadly infections. Call us to know about our cockroach removal services.
❋ Spider removal
Untouched storage places are homes for spiders. Moreover, they nest many homes at once. Let us do the job of removing the cobwebs and potential breeding.
❋ Domestic pest control
Our domestic pest control services are one of the most popular. Homes are meant to be clean and lively. Any infestations should be checked for periodically.
❋ Restaurant pest control
Restaurants are a trustworthy place. We have special packages for restaurants. This includes regular inspection and pesticide sprays. Furthermore, it is all at very affordable prices.
❋ Tick extermination
Your pets are dearly to you. Ticks can take away the cheerness from them. Ticks usually stick onto the skin and bury their heads inside. A single tick is enough to cause trouble. We use non toxic pesticides.
❋ Moth pest control
Moths damage the clothes. The usual signs involve maggots. Likewise, silken tubes and spotting of adult moths. Moreover, we use chemical and sanitization methods to get rid of these moths.
❋ Bee pest control
Bee infestations can be scary. A beehive is not touched or tackled through bare hands. Let the professionals do the job. We even sanitize your home after work.
❋ Rodent control
Rodents are rats and mice. They can make your place unhygienic. Rodents breed at a very high rate. They damage furniture, clothes and contaminate the food. We use non toxic chemicals to spray around. After the process we leave your house rodent-free. Usually companies don't pick up dead rodents after the process. But we believe in customer satisfaction.
❋Flea control
Fleas hack your furniture, carpets and your pets. We use advanced technological equipment to detect flea spots. From steaming your carpets to cleaning your bedding, we got it all.
❋ Silverfish control
Silverfish feeds on clothing, books and wallpapers. This requires a professional treatment. Call us and let us manage the silverfish infestation at your home.
❋ Pre-purchase pest inspection
Thinking of buying a new house? It's always wise to get a pre-purchase pest inspection.
❋ Emergency pest control services
Pest control is a situation that needs to be handled fairly. Thus, we provide emergency services. You need not worry anymore.
❋ Same day pest control
Schedule an appointment for the same day services. Book your suitable time slot. Furthermore, if you are in a hurry we have our emergency services. We will reach your place in an hour.
Hire Our Professional Pest Control Service Today
Henry Pest Control excels in pest control services. Our experience of 20 years in Moorooka makes us trust worthy. Our first priority is our customers. Providing all services at affordable costs. We make it easily accessible. Henry Pest Control believes in hiring potential employees. We train them efficiently for respective infestations. Also, we provide good customer service. Therefore, call us right now on this number 07 2000 4287. Get a happy pest control experience.
FAQ'S
1. What are signs of rodent infestations? 
Signs for rodent infestation includes rodent droppings. Also chewed holes on walls and floors. Rodents have an unpleasant musky odour. They make nests using shredded paper. So look for nesting materials like shredded paper.
2. How to deal with bee infestations at home?
It is not advised to tackle bees on your own. Be precautious and do give the bees space. Do not touch the beehive without wearing a safety suit. If you own pets, make them stay away from the bees. Lastly, call a professional pest control service. We have emergency services.
3. How to prepare for a pest control service?
Mostly all the process is done by the technician itself. But you can clean your bedding and floors. Moreover, remove the garbage bags from the bin. Remove the bag from the vacuum cleaner. Linen should be sealed in clean bags.