High-Quality Pest Control Service At Your Doorstep
Henry Pest Control, the only place where you can find the solutions to your every pest problem. We offer our Pest Control Experts to the residents of Maudsland and its surrounding areas. In our years of service, we have seen many different kinds of pest problems and we have solved them efficiently. Good Pest Control can never fully rely on quality pesticides, it takes years of training and experience to be perfect. At our company, we have properly trained and experienced Pest Control Experts for your help. In addition to it, we also use the highest quality pesticides to exterminate pests from your house.
To know more about us or our services for Pest Control Maudsland, you can call us on the 07 2000 4287 hotline that is open 24x7hrs. We will always answer your questions and clear every doubt you may have in the back of your mind.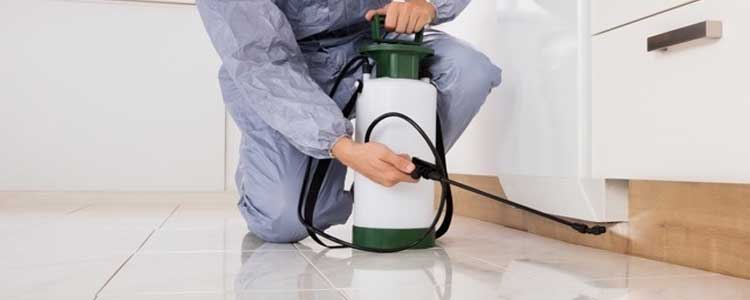 Common Problems That Can Result In Pest Infestation
☑ Storing Firewood Inside Your House
You might be thinking about why this is a problem in the first place? Well, this might not be a problem in the short term but in the long-term, it is definitely a problem. Termites are the pest that is infamous for eating the wood and storing wood inside your house is heaven for them.
☑ Disconnect Downspouts
Sometimes a drain pipe might be connected properly which can result in the water unable to drain properly. The water will get under your house and create a moisture-rich place. This is the kind of place that pests love.
☑ Missing Vent Cover/Screen
Vent covers/screens protect us against birds and pests that might enter our house from outside. If you do not have a vent screen then, different kinds of pests can enter your house. For example, mosquitos. Fleas, birds, rodents and other pests will enter your house.
Our Different Types Of Pest Control Services With So Professionalism And Dedicated Methods
At Henry Pest Control, we have a service catalogue that is full of different kinds of Pest Control Service. Here, we have listed some of the services that we offer on just a quick call. To know about us or the good servicing of Pest Control Maudsland, keep reading:
☑ Rodent Control Service
If your house has small gaps between joints, walls or any other area then, rats or other pests can easily enter through it. For example, mice and rats are so small that they can enter through a 2inch hole. Well, you can hire us for Rodent Control Services as we are experienced and give the best advice for pest prevention to the customers.
☑ Spider Control Service
Pest often likes to hang around in dirty areas full of germ. Regular cleaning ensures that no spiders are making webs inside your house. This is not much yet it plays a major role in protecting yourself from pests. Well, if you are worried about spider problems, can hire our Pest Controllers to eliminate different kinds of spiders from your lovely house. We can capture and eliminate spiders efficiently.
☑ Bed Bug Control Service
It is not easy to sleep on a bed with bed bugs, so our Pest Control Experts are ready to help. We offer you the most mattress-friendly Bed Bug Control Service to exterminate bed bugs from your mattress.
☑ Wasp/Bee Pest Control Service
Our Local Pest Controllers are also best and good at the servicing of Wasp Control Services. So, if you don't want to get the risk of Wasps, call us for good and efficient Wasp/Bee Pest Control Services.
☑ Mosquito Control Service
Mosquitoes are one of the most dangerous pests as they can cause lethal disease. If you see a mosquito in your house then, opt for our Mosquito Control Service from Henry Pest Control. We can use our eco-friendly pesticide to eliminate every single mosquito from your house.
☑ Silverfish Pest Control
We are experts and know how to find out the silverfish infestation in a customer's house. We give the best solutions with the best advice while treating them. So, if you are dealing with silverfishes in your house, immediately call us for Silverfish Pest Control. 
☑ Cockroach Pest Control
If you listen to our advice then, we suggest that you opt for regular Cockroach Control Service every 2 or 3-months interval. A normal Cockroach Pest Control often lasts for 2 or 3 months and our regular pest treatment for cockroach removal ensures there are no more cockroaches in your house.
How Can You Protect Yourself Against Pest Infestation?
Best Solution- Pest Inspection And Service From Henry Pest Control
Your house is vulnerable to different kinds of pest attacks and you need to protect yourself. So, how and what should you do to protect your house from pest infestation. Well, the first thing that you should do is hire our Pest Control Experts from Henry Pest Control for help. You can opt for regular pest inspection from our reputable Pest Control Experts who are best at Pest Control Maudsland. It is easier to eliminate a problem in the starting phase than waiting for it to become something major. Also, we suggest repairing all the small cracks in your house because small pests can enter our house through much smaller holes and gaps.