Appoint The Finest Pest Controllers Now!
The most common pests seen in Beerwah are termites, bedbugs, mice and rats. In case, you place too few pests, call us out. Henry Pest Control offers best pest control practices in Beerwah. Moreover, our Pest Control Beerwah services are pocket-friendly. We are a locally run business that has helped thousands of residences in Beerwah. If you think "do it yourself" is the remedy to fight pests. Then you are wrong. Dial 07 2000 4287 and let our pest control specialists do it for you.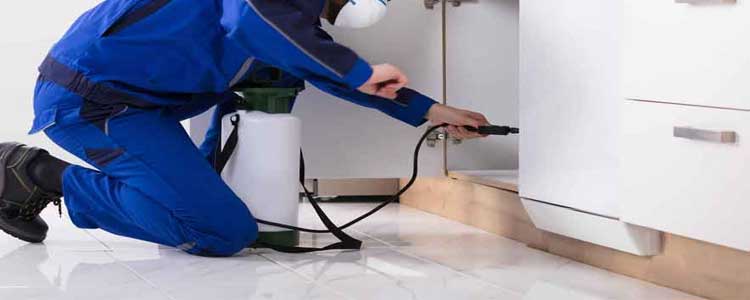 Benefits Of Hiring Our Pest Controllers
Our pest control experts are the finest choice when it is about removing pests from your Beerwah homes. Moreover, we are ready 24 by 7 to take any kind of pest control job, be it small or big. So, whenever you have pest issues relating to- bed bugs, termites, roaches, ticks or fleas, etc., always call us for help. Additionally, we can alter your pest treatment plan according to your budget. So, to avail of our friendly service call on 07 2000 4287 today!
Pest Control Services We Provide In Beerwah
✔ Mosquito Pest Control
We provide effective and safe mosquito pest control for your Beerwah homes and businesses. Our mosquito Pest Control Beerwah team helps in lowering the mosquito population in and around your place.
✔ Wasp Pest Control
We have effective residual insecticides that act perfectly against wasps. Moreover, our wasp pest control services are pocket-friendly and effective. So, book your wasp pest control Beerwah today!
✔ Woodworm Treatments
Wood Worms are harmful to buildings and homes. They eat up all the woody stuff that comes their way. If you are also suffering from woodworm problems, do reach us out. We deliver affordable Woodworm treatments in Beerwah.
✔ Fly Pest Control
Do you have fly pests inside your property? Do hire us for quick fly pest control service. Our company is famous for delivering same day fly pest treatments in Beerwah. Moreover, all our fly pest controls are safe and natural.
✔ Flying Termite Control
Is a flying termite scaring you? There is a possibility you have many. Do not hesitate and call us for a successful flying termite control service. We recommend the best possible plan as per your requirement.
✔ Cockroach Removal
Cockroaches can ruin your food stuff without even coming to your notice. If you want to stay away from cockroach laden illnesses, do hire us out. We provide an effective cockroach removal service in Beerwah.
✔ Spider Removal
Our spider removal program shut down all the webbings at your property. No more spider problems now. All you need to do is call us for implicit spider treatment. Furthermore, our spider control is done by following advanced methods.
✔ Tick Extermination
Book us to take permanent action against ticks from your place. Our tick exterminators are trained in getting effectively rid of ticks of all sorts. Also, our tick removal Beerwah is budget-friendly and lasts longer.
✔ Moth Pest Control
Do you have moths issues? Our moth pest control is a successful treatment against moths. No matter how small or big moth infestations you have, we can eliminate them all. Additionally, we use safe moth removal methods only.
✔ Bee Pest Control
Does your garden tree have bee nesting? Don't worry, our bee pest control service will help you. We deliver timely bee pest control services in Beerwah. Moreover, our bee removal service can be assessed 24 by 7 across Beerwah.
✔ Rodent Control
Are you scared of garden rats? Are rats and mice ruining your kitchen garden? We can help. We offer a fast rodent control service in Beerwah. All you have to do is make a rodent pest control appointment. And you will receive same day service.
✔ Flea Control
Do not treat fleas on your own. This is because they may sting you hard. Rather, tackling fleas on your own, rather call our technicians for help. Our company runs Budget-friendly flea control services in Beerwah.
✔ Silverfish Control
Having silverfish problems in Beerwah? Our company is offering pocket-friendly silverfish control services. You can avail of our silverfish removal program anytime within Beerwah. So, hire us and avail the long lasting results.
✔ Domestic Pest Control
Our company offers general pest control services in Beerwah. In case you are in search of a domestic pest control service, our company will assist. Our domestic pest treatments cover all kinds of pest problems in Beerwah homes.
✔ Restaurant Pest Control
Do you require a restaurant pest control service in Beerwah? Hire us out. Our pest control technicians run top class restaurant pest control services. Moreover, we are available at flexible timings. And our technicians charge fair prices for the restaurant pest treatments.
Emergency Pest Control Beerwah
We offer emergency pest control services in Beerwah. Our company understands the pain homeowners go through after seeing the destruction by pests. Hence, we deliver 24 by 7 emergency pest control options. Our pest control technicians will do whatever they can to ensure our customer is happy. Therefore, our emergency pest control plans are available at fair prices. Moreover, we deliver quick treatments by using the latest methods that are reliable and safe.
Why Choose Us?
High Technology: Our company has invested in superior quality tools and equipment. So, that you receive the finest pest control services.
Licensed Staff: All of our Beerwah staff and our pest control business are licensed and government approved.
Same Day Service: Appoint us to get same day pest control services in Beerwah today! All of our staff is punctual and offers timely services.
Variety Of Pest Control: We have a variety of pest control options available. Therefore, you are free to choose us for all types of pest removal needs.
Affordability: Our company runs high quality pest controls at reliable prices. Moreover, no extra amount is asked for prompt or emergency service.
FAQ's
1. Do you remove garden rats? 
Yes, our rodent pest control service covers the removal of rats and mice from gardens. Garden rats are too hard to catch. Therefore, do not waste your time catching them. Rather, call us for effective garden rat control service. 
2. Is pest control safe for my pets? 
Yes, absolutely. Professional pest technicians use natural and environment-friendly pesticides and sprays. Pest control techniques applied by our company are pre-tested and safe. However, we still ask you to keep your pets away for a while (3 – 4 hours).
3. How long does it take to remove termites?
Termite control services usually take 4 to 5 hours to complete. However, the time may fluctuate depending on the kind of termite activity your home has. Call our professional and we will suggest to you the fastest termite solution possible. 
Beerwah, QLD, 4519, Australia