Hire Henrys Pest Control Brisbane To Keep Borers Away From Your Place
Henrys Pest Control Brisbane offers the best professional borer controllers in Brisbane. Borers are critical to detect from the superficial layer. But, you can hire our professional borer controllers for an effective solution in Brisbane. Our Borer Control Brisbane team is full of efficient pest controllers. So, we can provide you with a guaranteed borer control service within your locality. We train our team members with advanced tools and technologies. So, get in touch with us today and remove borers away from your place in Brisbane. All of our Borer Exterminators are always ready to serve you with the best pest control solution according to your needs.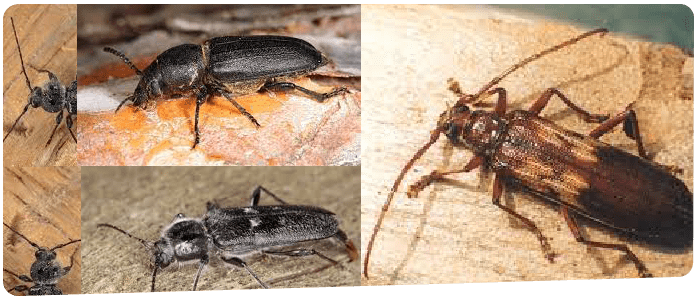 Our Borer Control Process In Brisbane
The detailed Borer Inspection Service and Borer Treatment Service make our pest control services popular in Brisbane. Therefore, you can rest assured of our local Borer Control Brisbane team. We will get you the Best Borer Control service. However, we will brief you about the servicing process by the professionals.
To begin with the Borer Control Service, we send our pest control inspectors to conduct a Borer Inspection Service. After that, we decide the best method for borer controls. Also, the inspection helps us to identify the causal species borer. Therefore, you can use the best and advanced borer extermination method.
Our Borer Control Services By Professional Borer Controllers In Brisbane
Our Borer Exterminators are efficient in serving quality borer control services for all species effective in Brisbane. So, you will always get the Best Borer Control service in Brisbane. Therefore, look at the services by our Borer Control Brisbane team and choose the best one accordingly.
Borer Inspection And Removal
As a professional pest control service provider, we prefer to conduct a preliminary Borer Inspection Service to serve you an effective borer removal. After that, we offer some of the suitable solutions given to the situation. And you can choose the best one according to your requirements and budget.
Residential Borer Control
We also provide Home Borer Control services by our professional Borer Control team. Even if you get a glimpse of larvae in your home, contact us right away. We will send our experts to remove and inhibit borer occurrence in residential areas.
Apart from residential areas, we are available for commercial borer removals. If needed, we can also help you with borer control license renewals in Brisbane. Our professional borer controllers will efficiently remove them away from your place.
Pre-Purchase Borer Inspection
Even though it seems tough, you can hire us for a pre-purchase borer inspection in Brisbane. Our experts are efficient in identifying all types of borers with naked eyes. So, contact us today and let us get you with the best value of your property. Call our experts for pre-purchase rodent inspection in Brisbane, avail of our services today.
Emergency Borer Control Services
Borer Treatment Service within a short time may bother you. But, when the experts from us are there, you can relax. With all the needed tools and instruments, we will be there to serve you with the Best Borer Control service in Brisbane.
It takes an expert to identify borers at the preliminary stage. Therefore, if you are late and the borers are already rampaging your place, contact us right away. Our entire borer control team is proactive to serve you with same-day borer control services in Brisbane.
Why Should Hire Us For Borer Control Brisbane?
Henrys Pest Control Brisbane is a famous brand with extraordinary pest control services. Also, all of our team members have experience and professional knowledge of the Borer Control service. So, you don't have to think twice before booking Borer Control Brisbane. So without further looking for Borer Control Near Me, contact us immediately.
We aim to serve borer control services to everyone in Brisbane. Therefore, we kept all of our borer removal services affordable.
We aim to make your life hassle-free. Therefore, our team provides on-time servicing according to your convenience.
All of the team members of Borer Control Brisbane possess a certificate. So, we will get you the best solution irrespective of the borer infestations.
Apart from the professional experts, we keep the service policies up to date. Therefore, you will always get the best and modern borer control solution from us.
Like any other pest infestations, we understand borer occurrence is a sudden thing. So, we keep our emergency borer control team on standby.
FAQ's
Where To Go For The Best Borer Inspection Service In Brisbane?
As long as Borer Control Brisbane is present, you can choose them without looking at anything else. From using the best tools and advanced cleaning methods to hiring the certified Borer Exterminators, the team is the best for borer control solutions. So, whenever you need a professional solution for borer removal in Brisbane, hire Henry's Pest Control.
Is It Possible To Kill And Remove Borers At Home?
Yes, it is possible to remove and kill borers at home. But for that, one must possess extraordinary borer inspection quality. There are various species and reasons for borer infestation. That is why it is always a better choice to contact your local borer controllers. And let the experts get you with the best service.
What Professional Borer Controllers Do To Remove Borers?
Professional borer controllers start the borer removal process by inspecting the area thoroughly. It helps in identifying the species and affected area better. After that, they decide whether an eco-friendly solution will be enough or chemical exposure is necessary. Once the borer removal is complete, experts conduct a detailed post-treatment inspection to seal the affected area. 
Geo Location
Brisbane, QLD, Australia
Latitude: -27.470125 Longitude: 153.021072