Professional Team To End Termites At Your Home In Brisbane
The number of species of termite in Australia is nearly 350 approximately. Most of them are very advantageous for our ecosystem. Nearly, 30 termite species are dangerous and can destroy your homes.
Henry Pest Control Brisbane offers both inspection and treatment services for your termite elimination requirements. Our team for Termite Control Brisbane believes in using the safest ways of technology for the complete removal of the termites from your home and business. Our termite controllers will find the root cause of the problem and will provide you with a permanent solution so that your home can be protected from future infestations of termites too. Call us today on 07 2000 4287 to enjoy a termite-free home and surroundings!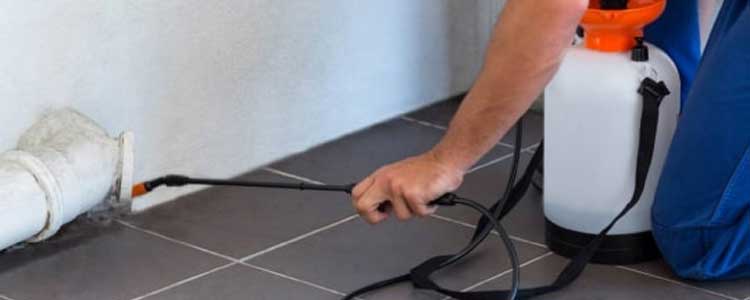 Signs Of Termite And Treatments We Provide Across Brisbane
Termites are not so visible as other pests. Most of us do not even know these insects until we see a swarm or we notice any damage because of them. We have a separate team for Termite Inspections in Brisbane.
The treatment methods include non-chemical, chemical, Conventional Barrier Treatments, Termite Baits, Wood Treatment to remove the termites. The process of termite control can only be well performed by trained pest management professionals. The termite baits, liquid soil-applied termiticides, and wood treatments are some of the famous chemical treatments we provide in Brisbane.
Why You Need Expert Termite Control Services
Pests can disturb your peace of mind. One of the most destructive pests is termite. They can find their way into your living place and immediately destroy the beams, walls, floors, and furniture. The termites are very hard to find and the best way to deal with them is to hire the best professionals.
Some other benefits of hiring termite control professionals are:
Do it yourself methods are not enough
It may seem easy for you to treat the termites by yourself, but to get this job perfectly done you will require the trained professionals. More often the source of the infestation of the termites can be hidden. So contact the pest professional at the early signs of the termite attack. The home remedies will only take care of the pests on the surface.
2. Pests can transfer dangerous diseases
Sanitization and excellent quality pest control are some of the very important aspects of our lifestyles. They can cause real health threats to you and your family. Therefore, it is best to appoint professional pest controllers on the side of vigilance as it is difficult to check if a pest is carrying any disease or not.
3. Peace full life
Your home becomes happier if it is pest-free. Even if you notice any of the tiny creatures then it will result in a huge headache. The exterminators will provide the best pest control plans including yearly or monthly examinations. They will also offer you the best treatment plans for both indoor and outdoor pest-affected areas of your home.
What Do We Do To Control Termites At Your Home?
✔ Treating Flying Termite
When the humidity level in your areas will start to increase then the risk of flying termite infestation also shoots up. They can damage your property more than fire, floods, and storms. Give us a chance to control the flying termites, and our team for Termite Control Brisbane will save your much-loved home.
✔ Termite Inspection And Removal
Termites can hide in any of the hidden areas of your home, which means that you have termites issues without knowing it. It is crucial to check every part of your home for their infestations at places where they can easily hide. Our termite inspection specialists will check your home, wooden furniture, and walls thoroughly. We are experts in eradicating termites from homes and businesses across Brisbane. Our pest controllers will do the work of inspection of the termites easier for you with their removal. If you are willing to book our services then call us now! For termite control, no other approach could be better than prevention.
✔ Domestic Termite Control
We are well known for providing fast and most effective termite control services for your domestic areas in Brisbane. Our dedicated team of experts will provide you with prevention services with excellent pest control for eliminating termites.
✔ Restaurant Termite Control
We have the best pest control experts who will assist you in the special restaurant termite control services around you. Our team for Termite Control Brisbane has flexible hours of working for our customers.
✔ Pre-purchase Termite Inspection
When you buy or rent a new property then there are a lot of things or queries that come up in your mind. One of the most essential things is the termite inspection in your building. We offer you a visual assessment of your property with a full report with highlights of the areas of concern for pest control. You can also hire our professionals for pre-purchase bees inspection in Brisbane.
✔ Emergency Termite Control Services
For your requirement of emergency termite control services in Brisbane, we will provide you with immediate assistance. Protect your home from termite infestation under the guidance of our experienced and knowledgeable staff.
✔ Same Day Termite Control
Our quick services include same-day pest control for our clients. We understand the extent of destruction that termites can do with your home just a few days after the invasion. We provide incredibly fast termite control services in every possible area.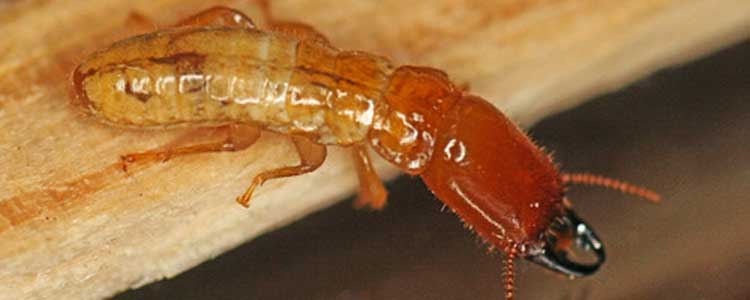 What Makes Us Most Eligible For Termite Control In Brisbane?
Our professionals are trained about the use of the proper amount of pest remover, sprays, or other products.
We are also available for our clients as per their schedules, even on weekends and after hours.
Our exterminators will survey your property first and then will let you know about the extremity of the pest infestation.
Our professionals will treat the root cause of the pests' problems and will prevent them from occurring in the future.
We have affordable termite controlling services with effective treatments to serve our clients with complete dedication. Ask about our special prices by contacting us.
The safety of our customers is our priority. So, we prefer using the only environment-friendly product for pest control in your home. Nature-friendly products will not harm anyone during the process of pest removal.
FAQs
Our life gets disturbed by termites. How could you help us?
We could say one thing to you that only we can help you with our wonderful products and technologies as we have the ability to completely remove termites from your home and outdoor areas.
While doing termite control at our home, is there any requirement for us to leave our home for some time?
No, not at all. There is no need to leave home when the termite control process is going on. We have developed an awesome and green method. So, anyone can trust our services.
Does your company provide us with an end of lease termite control service?
This activity is your social responsibility before leaving your home and we are ready to help you in this good cause according to your scheduled time.