Pest Control Guide
Pests are unhygienic and problematic. If spotted one at home can give shivers down your spine. Furthermore, when you talk about pest management it is a tedious job. First step towards pest prevention is cleanliness. Secondly, it is important to consult a reliable pest control company. A pest control service should be knowledgeable about pests. The staff should take necessary steps during pest control. Our team of Pest control Red Hill expertises in giving services related to pests.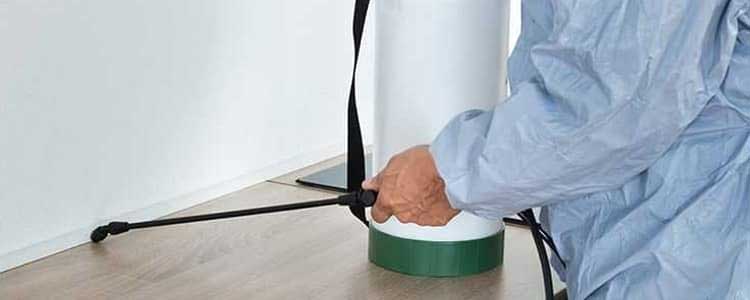 Monthly pest control is necessary – Why should you opt for it?
Pests breed at a high frequency. Likewise, they are tiny and always in great numbers. Thus they can always come back to your home. Yes, DIY does work. But the only drawback is they don't exterminate pests completely. So opt for a monthly checkup. Firstly the pest control service ends all pests at your place. Likewise regular inspection prevents breeding of existing pests. This breaks the cycle and your house is pest free with time. They usually use chemicals that prevent pest infestations.
Why Choose Pest Control Red Hill ?
Pest Control Red Hill team is a professional pest control service provider. We have been working for years. Likewise we have experience in the job. Go through our qualities mentioned below and make your decision.
Experience – Our company has been working for 20 years in Red Hill. Experience comes with dedication. We keep modifying our services according to your comfort.
Certification – The staff at our company are all certified. They have been verified legally. Certified professionals undergo training. Likewise they gain experience which makes them experts in the particular field.
Same day services – We provide emergency and same day services. Once you book an appointment with us you get to choose between the two options. Hence with emergency service our staff reaches your place in an hour. And you can choose flexible timings too.
Quality customer service – Our staff and our customer care are communicative. Thus they are patient.
Green pesticides – We use green pesticides and insecticides. They contain non toxic chemicals.
Cost efficient – Our services are affordable.
The services we provide
Before choosing a pest control service one should always have a conversation with the customer care. They will guide you with the procedure. Mentioned below are the services we provide depending on the different types of pests –
➜ Pre-purchase pest inspection
Firstly inspection is done. Before you buy a new property or move into a new home. Furthermore, if we inspect possible pests we will take preventive measures for it.
➜ Cockroach removal
Yes, cockroaches are a nightmare. They are visible mostly in the kitchen and storage places. The repellents available will kill the visible cockroaches. But they tend to hide in dark and moist places. For this reason a thorough inspection along with extermination should be opted by professionals.
➜ Mosquito pest control
Mosquitoes are capable of ruining your sleep everyday. They buzz and bite. Further spreading diseases which can cause extreme illnesses. With this pest a monthly checkup is suggested.
➜ Woodworm treatments
They are larvae of beetles. The pest control service doesn't treat the damaged wood after extermination. But our staff will even take care of that.
➜ Wasp pest control
Wasps can't be left untreated. They are sisters of bees. They can be a threat to your family and pets. Let us take care of the wasps at your home.
➜ Fly pest control
They are always buzzing around. House flies usually contaminate the foods at home. The pest control will first take care of the breeding spot. Further they will get rid of existing flies. Make sure to keep your kitchen clean to prevent them from breeding again.
➜ Flying termite control
Flying termites are just termites with wings. But they are no less disasters. They feed on timber and can damage wood to a great extent. This requires professional attention.
➜ Spider removal
Spiders are exterminated by cleaning all the cobwebs and eggs. Then using some integrated control plan they eradicate the existing spiders.
➜ Domestic pest control
Bad things should not last for long. So are pests. They don't need to be at your place. Thus we come up with integrated solutions to your households.
➜ Restaurant pest control
Handling a restaurant is a big responsibility. Furthermore, cleanliness can't be taken for granted. Thus we have decided to take this responsibility for you. When there are no pests around that indicates a clean place.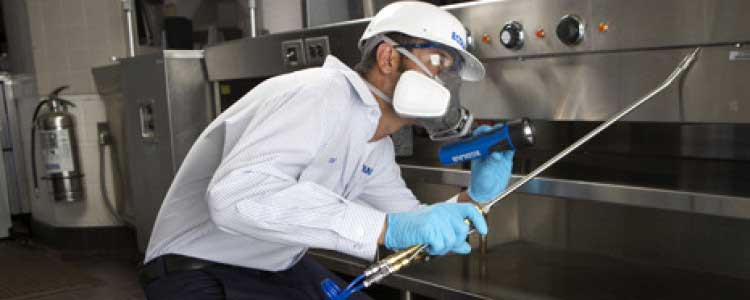 ➜ Tick extermination
Ticks can make you scratch your skin. Pets suffer a lot due to them. We are here to get rid of itchy pests from your home.
➜ Moth pest control
We use traps and sprays to end moths at premises. We modify our plans according to the situation.
➜ Bee pest control
Firstly our staff will do an inspection. Understanding the extremity of the situation they perform pest control services.
➜ Flea control
Repellents don't do the job here. You need professional staff work for fleas. They don't have wings.
➜ Rodent control
Yes, rodents are hazardous. They are very dirty pests. They come from sewers and likewise places. Rodents should never be left like that at homes.
➜ Silverfish control
We all know silverfish can be found in your cupboards and storage. They like being around cardboards, papers and fabrics. Inspecting the spots is a difficult job. Our staff will take care of it.
➜ Emergency pest control services
Our company prioritises customers. We provide emergency services for your extreme situations. Same day pest control – We provide a suitable timing choice for you. Whether you want the service in an hour or on the same day itself.
Hire Expert Pest Controllers In Red Hill
Henry Pest Control has an expert pest controllers team in-house. Providing all kinds of pests control services. Whether you want to exterminate or prevent the pests. We have extensive knowledge about pests. Our trained staff will be patient and understanding with you. During the process they will take care of your safety. We provide detailed instructions and we are open about all the equipment we use. Call us right now on 07 2000 4287 to avail of cost efficient and quality service offers.
FAQ'S
1. What are green pesticides? 
Pesticides are used to kill pests. They are of different types. This includes insecticides, larvicides, fungicides and much more. Also known as bio pesticides. They are plant based. Thus they are natural and environmentally friendly. Likewise the name itself suggests they are harmless to humans and pets. 
2. What are the signs of woodworm infestations? 
Wood Worms are wood eating larvae of beetles. They breed in moist wood. Firstly check your timber. Look for holes and tunnels in furniture. You can find the spotting of these larvae inside the furniture. They build nests inside these dark places. Get rid of damaged wood after the extermination process.
3. How should pests be treated for indoor plants ? 
Firstly, make sure your soil is not contaminated. Secondly, use natural insecticides like neem sprays. The common pests are mealybugs and whiteflies. You can't prevent pests completely. You just need to manage and get rid of them often. 
Well we are here to help you in all these dark times. Contact us on our customer care right away with exciting offers.