Leading Pest Control Service Provider In Oxenford
Henry Pest Control is a leading pest control agency in Oxenford. We have been providing amazing pest control services across Oxenford for many years now. Our agency is considered to be one of the top Pest Control Oxenford service providers in this industry. Along with that, our pest exterminators are said to be the top pest controllers of the town. If you are having any problems regarding pest infestations, you can call us.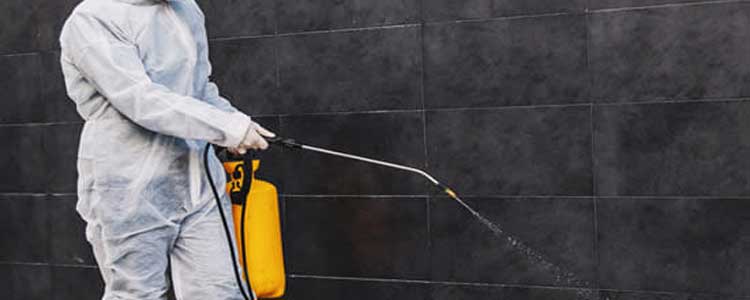 Why is there a need to hire professionals for pest control?
Pests are the most troublesome and nasty creatures. They not only damage your property but also spread germs that cause dangerous diseases in humans as well as pets. Getting rid of such harmful pests is not an easy job and cannot be done on your own. That is why it becomes necessary to hire pest control professionals for pest eradication. They have experience as well as knowledge of pest control and they also maintain safety.
What do we do to control pests in Oxenford?
We at Henry Pest Control provide all kinds of pest control services under a single roof. In fact, we are a one-stop solution for all your pest problems. The services that we provide are:
☑ Spider Control
Spiders seem to be harmless but they are quite harmful to your health as well as the surroundings. Get rid of them as soon as possible with the help of professionals in order to lead a healthy life.
☑ Moth control
moths are such pests that can damage all your belongings. Be it clothes, papers, cupboards, and many more. If you want to get rid of them, hire our moth removal specialists.
☑ Bee control
If you are looking for quick and affordable bee control services? Book with us. We offer amazing bee control services by reaching your place as soon as possible and providing the services at affordable prices all over Oxenford.
☑ Silverfish control
Silverfish is a small pest but it can create a lot of damage to your home. It feeds on cellulose and starchy materials. So, if you want to keep your documents and papers safe, get rid of them immediately.
☑ Cockroach control
these are the most common pests that infest our home and cause dangerous diseases. Hire our cockroach extermination team and get rid of the cockroaches. We provide the best services.
End of lease pest elimination services
Nowadays, end of lease pest elimination is becoming quite famous. Of course, you would not want to move into a house or even lend a house that is full of pests, that is why the end of lease pest control services is important. It is necessary to get rid of pests at the end of your tenure. With this end-of-lease pest control, you can live in a stress-free and healthy environment.
Why Is Our Team Eligible For All Kinds Of Pest Control Oxenford Service?
Henry Pest Control is the best when it comes to pest control. We offer amazing pest control services be it pest eradication, pest inspection, fumigation, spraying, or end of lease pest control. Our agency is famous for providing eco-friendly and safe pest control services across Oxenford. We have a team of professionals that makes sure to reach your house quickly to provide the services. Along with that, they provide 24/7 emergency services too wherein our team is available 24/7 to solve your pest problems. We also offer the services on the very same day of booking that too at reasonable rates. So, book with us and avail of our amazing services today.
FAQ'S
1. How to control spiders?
You can always hire a pest controller to control the spiders as that would be much better. But if you want to do it on your own, make sure you declutter your house and keep it clean, seal the gaps in the walls, dust your house regularly to remove spider webs that will prevent spider infestation.
2. Can I trust your agency?
Yes, without any doubt. Our agency has many years of experience in this field and we have been the best pest control service provider for all these years. Also, all the professionals that work with us are well-trained and qualified, so you can trust us.
3. What is the natural way of controlling silverfish?
Silverfishes hate the strong smell of cedar oil. So, you can use this to control them. Mix cedar oil with water and spray this all-around your house. You can even spread bay leaves around your house which also works wonders in controlling silverfishes.