Get Rid Of Infestations At Home Through Our Reliable Pest Control Flinders View Services On Time!
You cannot always be prepared to stop the entry of infestation in your house. It enters once in a while without your notice. But if you neglect it for far too long, the health of everyone who lives indoors gets in jeopardy. That's when you trust the Henry Pest Control team of local experts. We handle each infestation like tick extermination, restaurant pest control, rodent control, domestic pest control, fly pest control, mosquito pest control, woodworm pest control, and many more. So, without the wait, you can book your visit from our pest control Flinders View team today.
Ours is the team with trust, respect, dedication, workmanship, and experiential knowledge. Dial our number now and know more about each service today. 
The Most Common Pest Control Services For Our Flinders View Clients:
Henry Pest Control offers multiple services. And some are the ones which are demanded the most. Here is the list of the services for better knowledge on your part before the consultation.
✻ Complete wasp pest control
Opt for our pest control Flinders View service to never see the face of wasps in your house again. Our team has specialists controlling the entry and increased presence of wasps in your home. For that, they readily offer your complete wasp pest control package.
✻ Safe flying termite control
Our flying termite controllers build trust with clients using safer treatments. You will find them maintaining distance, guiding you to step outside the house or affected premises. They also wear a proper uniform: gloves, masks, and other necessary wear to be safe. They clean the premises after getting rid of flying termites every day of the package.
✻ Same-day removal of cockroaches
Never face the dirt of cockroaches again in the house when you call our pest controllers team for help. We start the cockroach process on the same day for you. The measures are safe and clean.
✻ Extermination of spiders by Flinders View pest experts
Allow no more spiders to obliterate the beauty and ambience of your house. Call the Henry Pest Control team today. We exterminate spiders from the first day. This pest control process is taken care of by local spider removal experts in Flinders View.
✻ Economic wasp pest control service in Flinders View
We offer you Flinders View wasp pest control treatments at real affordable rates. You don't get to break your bank for that. There are packages inclusive of multiple pest control services in Flinders View as well. Contact us to know the details today.
✻ Easy and fast bee pest control
Be safe from bees and their attacks when our team arrives at your home steadfastly. They carry easy, prompt, and controllable measures to get rid of these bees in the Flinders View area.
✻ Regular flea control treatment
Fleas are a nuisance when they keep coming, or you might already be living around a dirtier and busier street or avenue. But with our pest control Flinders View services, you regularly get to keep fleas out of your space.
✻ Silverfish control treatments by licensed pest specialists
Go for the yearly Flinders View silverfish control treatment offered by Henry Pest Control. This solution by pest specialists breaks their breeding cycle. Pair it with a regular inspection to see the decrease in their growth in your house.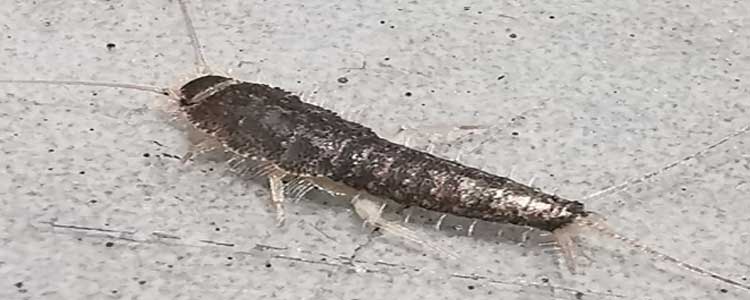 Reasons To Trust Our Local Pest Controllers Of Flinders View
You get the ultimate peace of mind.
You can get regular and annual pest control services.
You don't burden yourself with heavy bills.
Be free from nauseating smells or messy houses.
Trust the local pest exterminators to reach on time.
We have got the Flinders View pest control offers you will love.
Surety of a perfect job for every pest extermination service we offer.
FAQs
1. Is pest control usually affordable or costly?
The pest control Flinders View services from our firm are utterly affordable. We don't ever overcharge our clients for any pest service they ask us for. 
2. When should you approach us for pest control?
It totally depends on your need to control and exterminate the pest from the house. However, if you have not gotten any pest control for the last 2-4 months, it's time to call for an inspection. At least, from a detailed visit, our pest controllers can guide you on the services to opt for. 
3. How long does a pest control treatment work?
It depends on the chemicals used for a specific type of pest. However, on average, pesticide or floor protection sprays or anything similar can last up to 4-6 months. Though, the protection to last that long, you must follow all the after-care steps. Our licensed pest controllers guide you on the same.